Orchestras are the most prestigious ensembles and perform often for the Bemidji community.
Bemidji Chamber Orchestra
The orchestra is a credit-based music course among the department's course offerings and is open to on-campus students and community members.
Contact: Eric Olson eric.olson.2@bemidjistate.edu
Click here for more information about the BSU Chamber Orchestra.
---
Bemidji Symphony Orchestra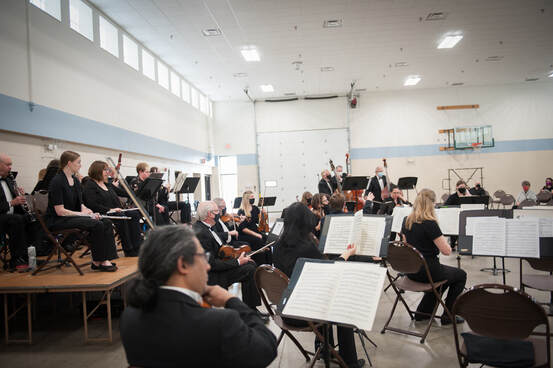 The Bemidji Symphony Orchestra seeks to enrich the community through music. The members consist of BSU students, BSU faculty, professional musicians, amateur musicians, and highly talented high school students. Membership in the orchestra requires an audition.
Contact: Eric Olson eric.olson.2@bemidjistate.edu
---