The Educational Technologist provides tools, training and support for teaching/learning goals through the use of technologies.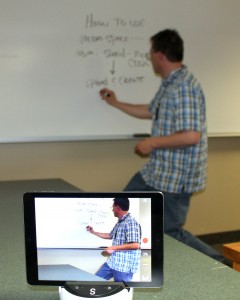 Consulting with departments and individual faculty about new teaching, learning and technology projects and tools.
Cultivating communication and collaboration among departments, faculty and staff through programs like "Words with Nerds."
Supporting existing software and programs that enhance teaching. Help is provided with online meeting tools (Zoom, Teams), MediaSpace video storage and streaming, creating online audio, video and narrated PowerPoint lectures for playback in D2L Brightspace, plus others.
Evaluating new academic technologies for teaching, learning and sharing knowledge.