What is Instructional Design?
Watch this quick Overview video about instructional design (4:59min)
Quality Matters Information
Course Design Sites in D2L
The D2L sites listed below are accessible through the Discover tool in D2L.
Log into D2L
Click the Discover button at the top of the D2L homepage.
Click on a course tile
Click the Enroll in Course button
Click OK
Diversity Equity Inclusion & Accessibility Resource Center
The main purpose of the site is to provide resources to faculty that will help them incorporate DEIA strategies in their teaching. In addition, it is hoped that this site provides faculty, students and staff at BSU with resources that will help them have a better understanding of diversity, equity, inclusion and accessibility in their classes and in their lives.
Universal Design for Learning (UDL) Self-directed Workshop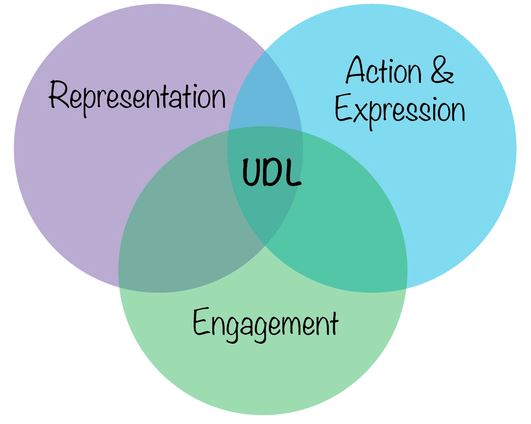 This site is designed to help you better understand Universal Design for Learning (UDL) and to help you apply its principles and guidelines in the design of your courses.
From On-Campus to Online
This site is organized to compare the elements of the on-campus class to the online class. This understanding can make it easier for you to move from teaching in a traditional classroom to teaching online. The site also includes information to help you create an effective online environment for your students.
Online Course Tune-Up
The purpose of this site is to help you make sure that the design of your online class environment in D2L most effectively supports student learning. The site includes a series of eight tune-up modules based on different areas of course design. Each module includes:
The Reading Room
This is a professional development site in D2L that includes articles available on topics of interest to educators. The Reading Room will continue to grow as new information becomes available.
What Works Well in Online Teaching
What Works Well in Online Teaching is an 11-page PDF document developed by members of the Minnesota State Faculty Development Committee. The document includes:
A description of effective practices specific to instruction delivered online (online or blended/hybrid courses).
Guidance for new and experienced online or hybrid/blended instructors.
An opportunity for reflection and dialogue about online teaching.
An opportunity to align online courses or course components with shared standards of best practice and instructional design principles.