A Depression felt in rural Minnesota since 1922 deepened with the stock market crash of 1929. The timing was terrible for Bemidji State Teachers College, which needed resources to grow and mature. Though teaching jobs were scarce, enrollment actually increased briefly before a downturn. In 1933, the legislature cut state salaries by 20 percent and began charging tuition for the first time ­— $10 a term. Community donations from members funded small loans to needy students.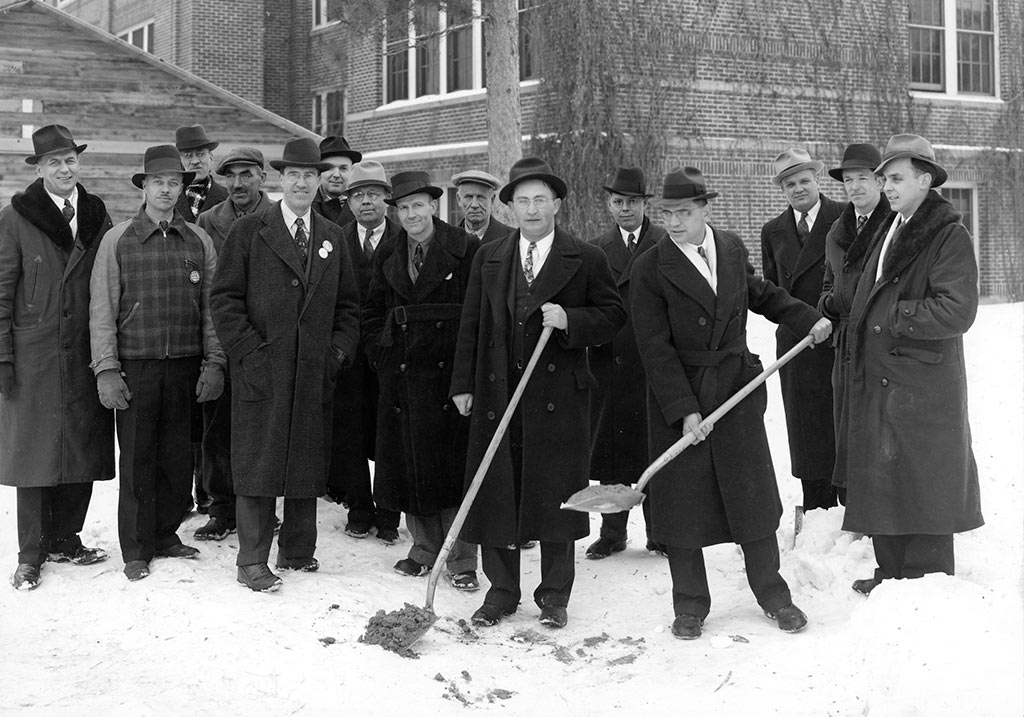 ---
Mrs. Deputy Suggests a Fireplace
In keeping with President Manfred Deputy's appreciation for regular gatherings of students and faculty, his wife, Carrie, suggested building an outdoor fireplace near the lakeshore. Students, alumni and faculty began collecting stones from which the hearth and benches were constructed in 1932 by M.O. Morse, a Bemidji mason known for the tight fit of his work. The original fireplace survives to this day, though without benches and in a location closer to the lake.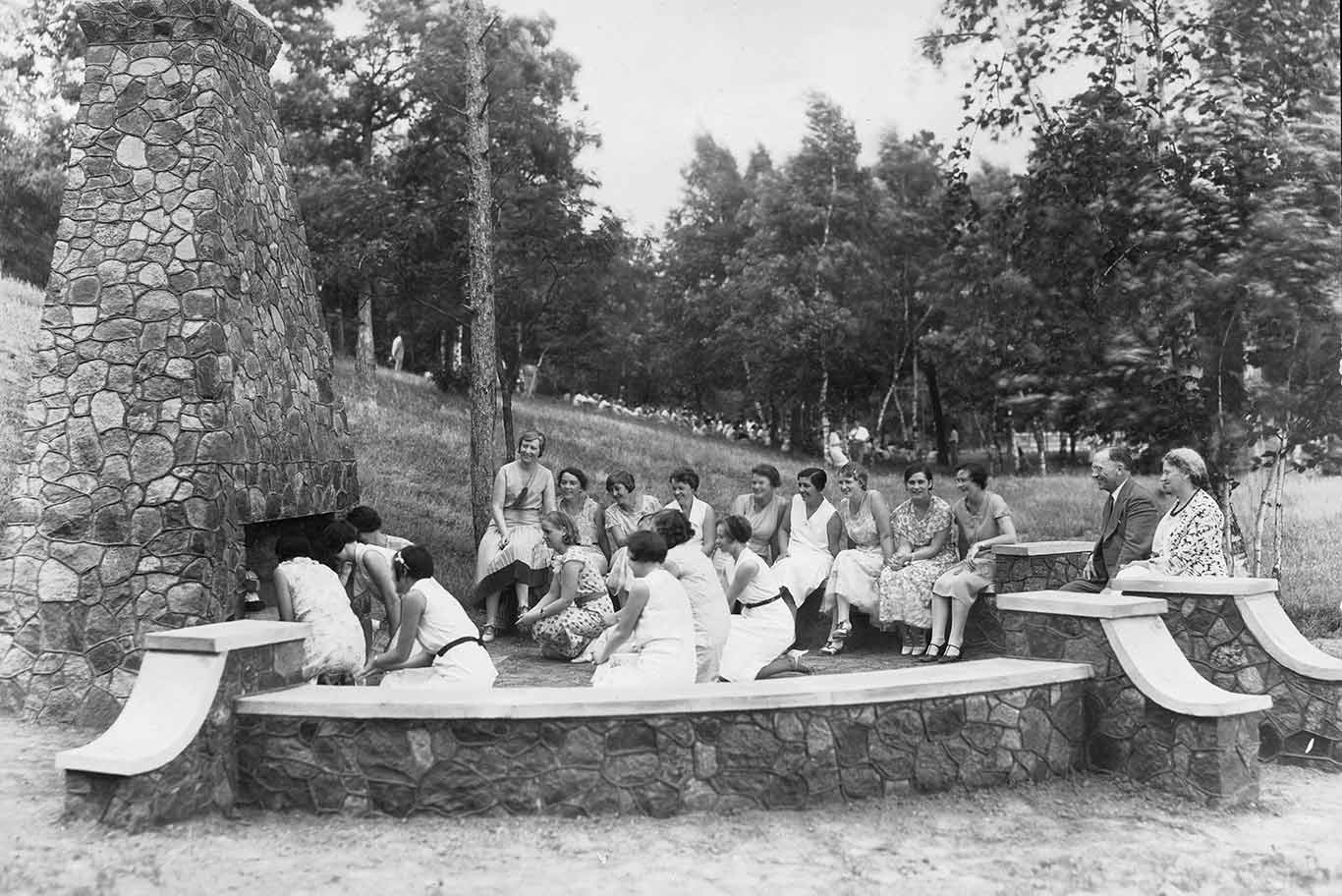 ---
BSTC Adds a Gymnasium – and More
Having pulled BSTC through a lean decade, and nearing his own forced retirement at age 70, President Deputy got some good news in spring 1937: legislative approval for $220,000 to construct a physical education building. Thanks to another $140,000 from the federal Works Progress Administration, plus $25,000 more from the state, the new Memorial Hall included a gymnasium/auditorium, a bookstore, a student union and three industrial arts rooms.The Art Deco building opened in 1940.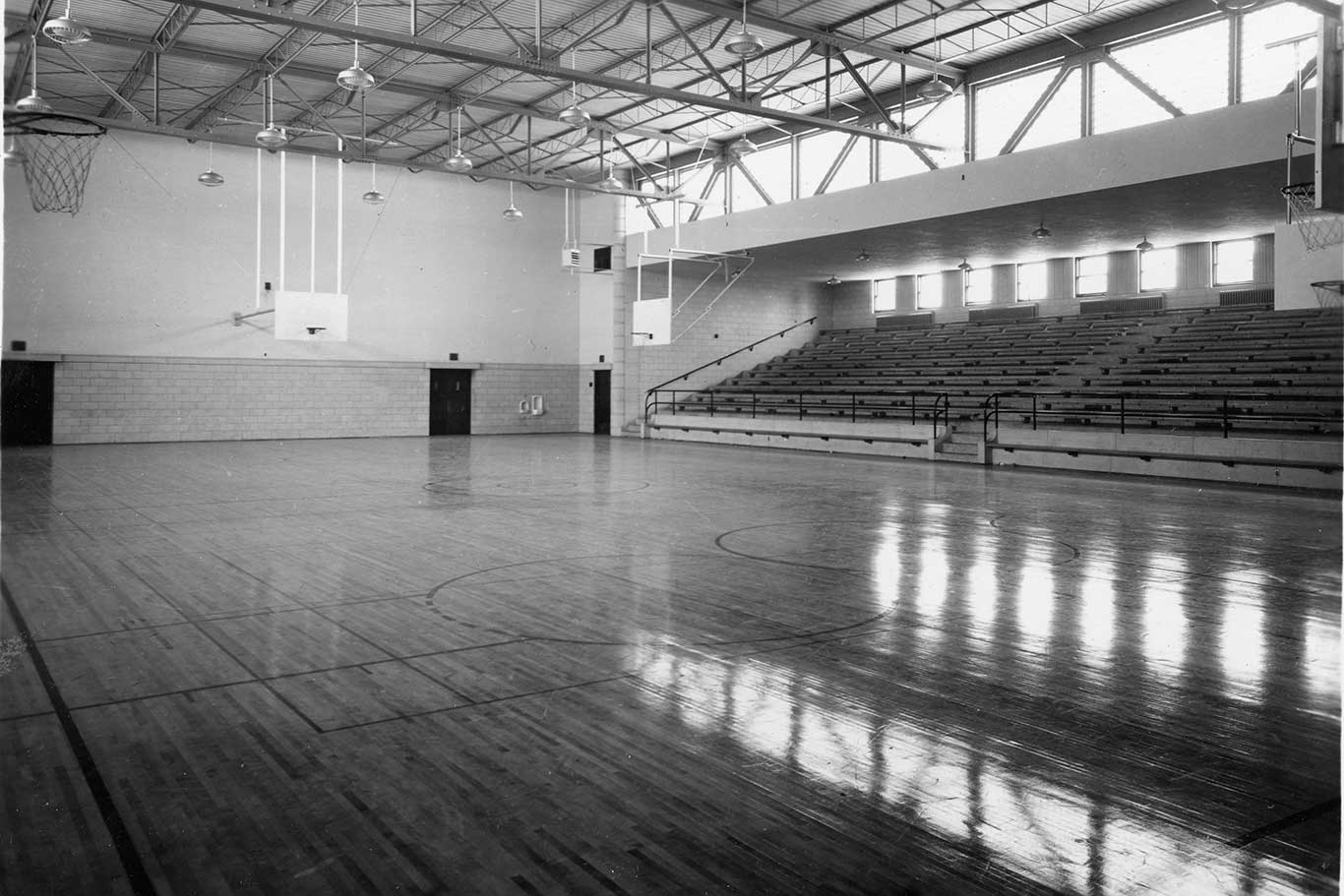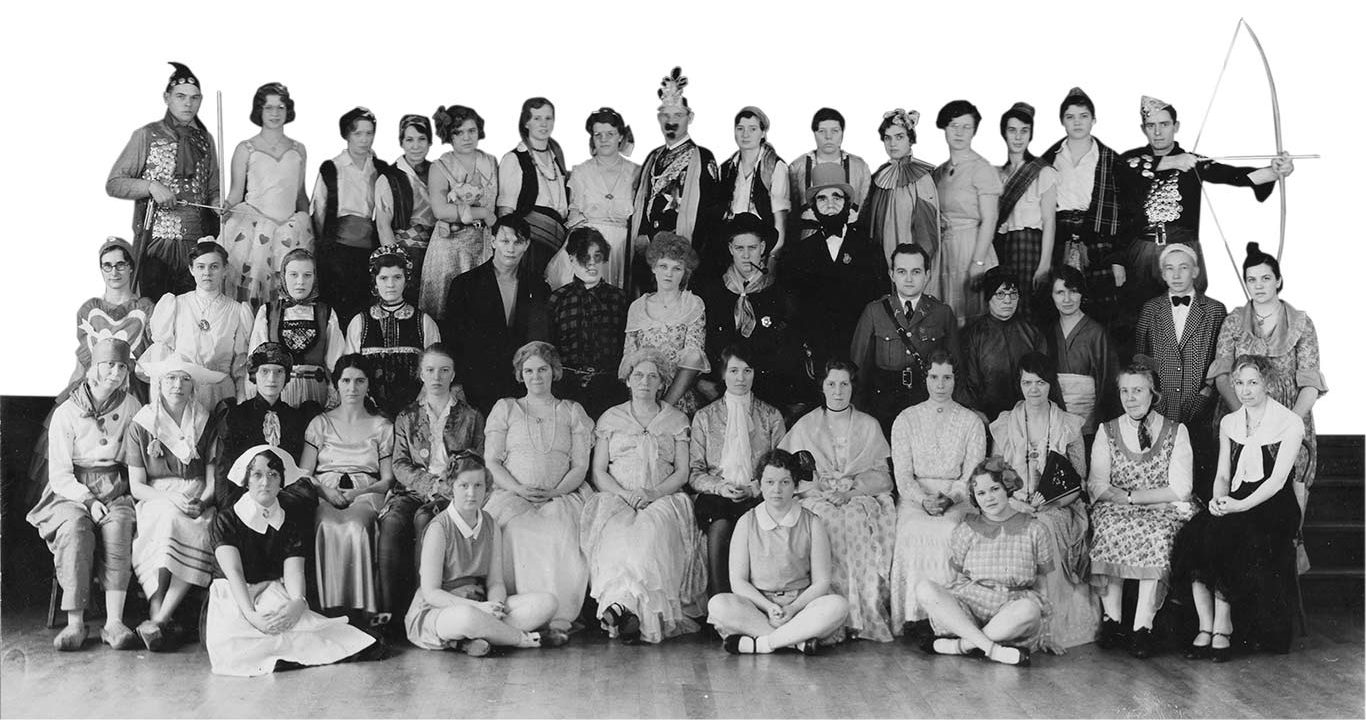 ---
BSU Centennial History Walk
Download a JPEG version of the original "1930s" decade banner used in the BSU History Walk during the university's Centennial Kickoff Celebration on April 12, 2018. Right-click the image to the right and use the "save image as…" option, or
download a PDF
.