Expanding Programs and Degrees
After only incremental curriculum change during the first two decades at Bemidji State Teachers College, a Bachelor of Arts degree was added in 1946, though it had few takers. Not until 1950 did BSTC offer a specialized B.S. in business education and a major in American humanities — and a drama workshop was created in 1952. A Master of Science in education was begun in 1953, and in 1969, the college awarded 55 master's degrees.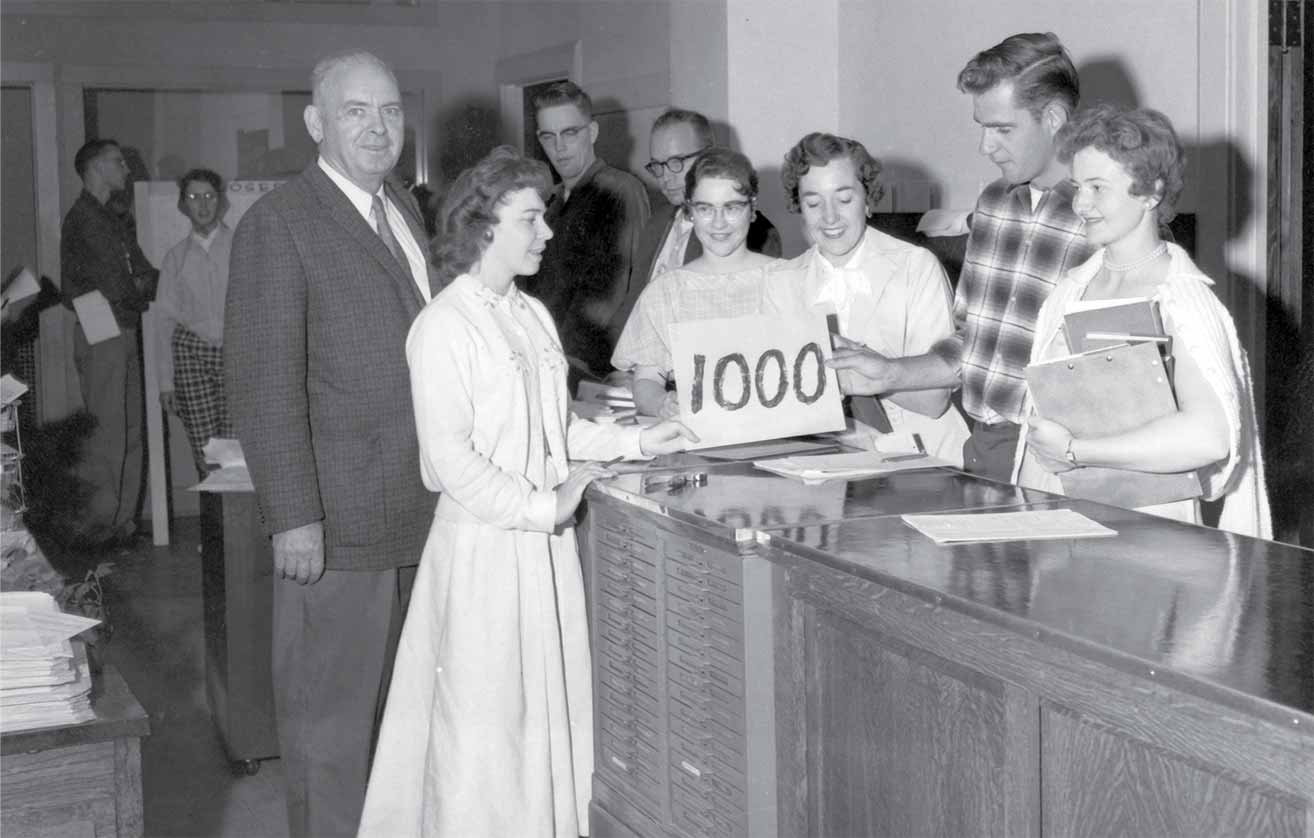 ---
A 20-year wave of campus construction, remarkable in hindsight, began in 1950 with completion of a new home for the Laboratory School, which became Bensen Hall in 2012. Birch Hall, first of seven new dormitories built by 1969, was completed in 1952, followed by Linden Hall in 1959. The first phase of a new physical education complex, also completed in '59, included a gymnasium, swimming pool and indoor hockey arena with seating for 3,000.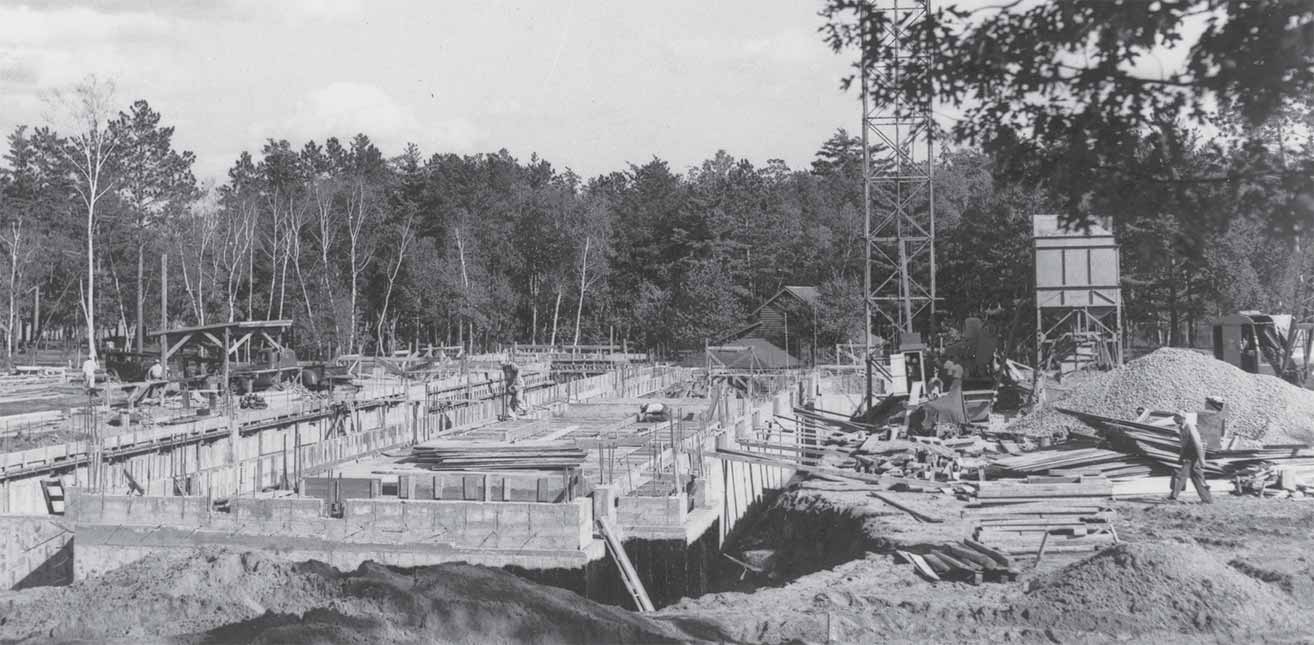 ---
'Lab School' Esteemed in Bemidji
A brand new building merely heightened Bemidji's appreciation for the K-8 "Lab School" on the BSTC campus. Parents considered it the premier place for their children to attend, and many former students continue to look back fondly on their experience. The story goes that one new dad applied for his son's admittance on the same day the child was born. But in the face of competing college demands, the school closed in 1975.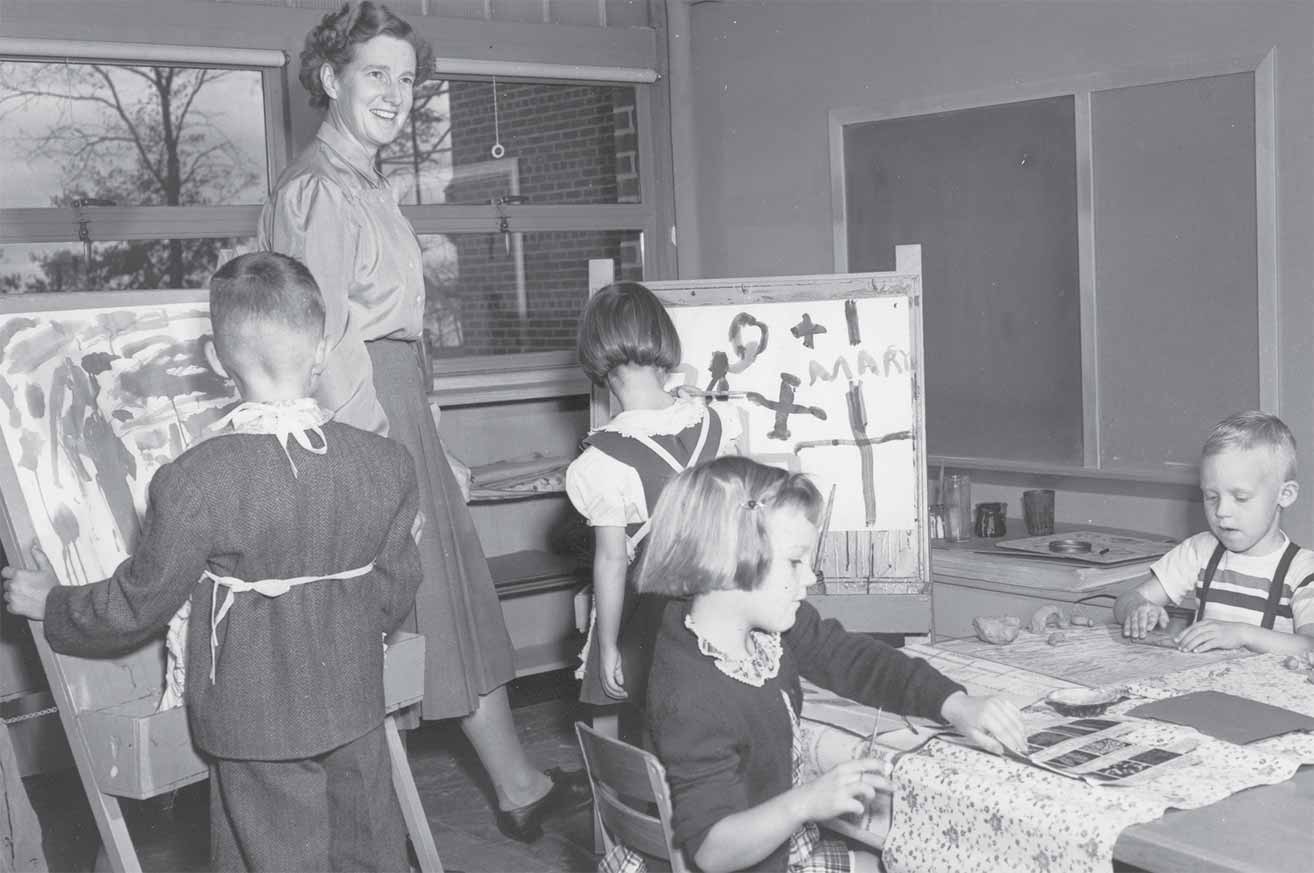 ---
---
BSU Centennial History Walk
Download a JPEG version of the original "1950s" decade banner used in the BSU History Walk during the university's Centennial Kickoff Celebration on April 12, 2018. Right-click the image to the right and use the "save image as…" option, or
download a PDF
.