A College Answers the Call
Bemidji State Teachers College had record enrollment of 501 in fall 1940. Then World War II arrived and nearly emptied the campus of men. In 1944, only 18 male students remained, and enrollment had sunk to 123 by spring of '45. Grads were in great demand, as women teachers stepped into administration and coaching. When President Charles Sattgast enlisted in 1943, A.C. Clark filled in until 1946. Twenty former students were killed in the war.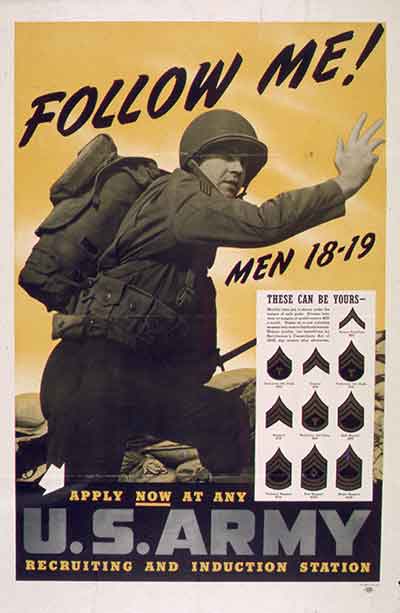 ---
The G.I. Bill and Soldiers' Return
The 1944 Servicemen's Readjustment Act, better known as the GI Bill, brought a new age of education to postwar America. Enrollment at BSTC shot up to 575 by 1946, and men outnumbered women 3 to 1. Men and married couples were crowded into two relocated barracks that had previously housed conservation corps workers and German POWs. Students' attention turned to things like athletics (hockey included), dating and the green and white beanie caps now required for freshmen.
---
Sattgast Employs a Forceful Style
After returning from his military service as one of the "Monuments Men" who helped safeguard European cultural treasures, President Sattgast had strong views and a strong hand. Faculty responded by forming an organization to promote their interests. Nonetheless, the president sought to hire all new faculty before finally turning that duty over to deans and division chairs in the 1950s. At monthly college meetings, he was known to chide individuals who failed to exhibit the proper spirit.
Download a JPEG version of the original "1940s" decade banner used in the BSU History Walk during the university's Centennial Kickoff Celebration on April 12, 2018. Right-click the image to the right and use the "save image as…" option, or
download a PDF
.