As the 20th century began, a dire teacher shortage and growing population presented a clear need for a sixth state Normal School to train teachers in north-central Minnesota. By 1907, the towns of Bemidji, Cass Lake and Thief River Falls were vying to reap the rewards. When word came on July 15, 1913, of a commission's unanimous decision, Bemidji rejoiced. The fire siren howled, lumber whistles blew and residents celebrated into the night.
---
Training Minnesota Teachers
With funding from the legislature, work began in April 1918 to clear the thickly wooded school site a mile north of town on the west shore of Lake Bemidji. Veteran educator Manfred W. Deputy would be its president. Bemidji Normal School opened on June 23, 1919, starting with 130 students, all but six of them women. Its main curriculum was a two-year program that prepared high school graduates to teach in any elementary school in the state.
---
Soon renamed Bemidji State Teachers College, the school added a 50-bed women's dormitory, Sanford Hall, in 1920. Classes were held Tuesday through Saturday. A men's basketball team formed in 1921, lectures and musical programs were offered, and students organized a glee club and literary society, with other activities to follow. By decade's end, women were competing on intramural teams in track, soccer, volleyball and basketball. Enrollment in the first decade peaked at 537 in 1924.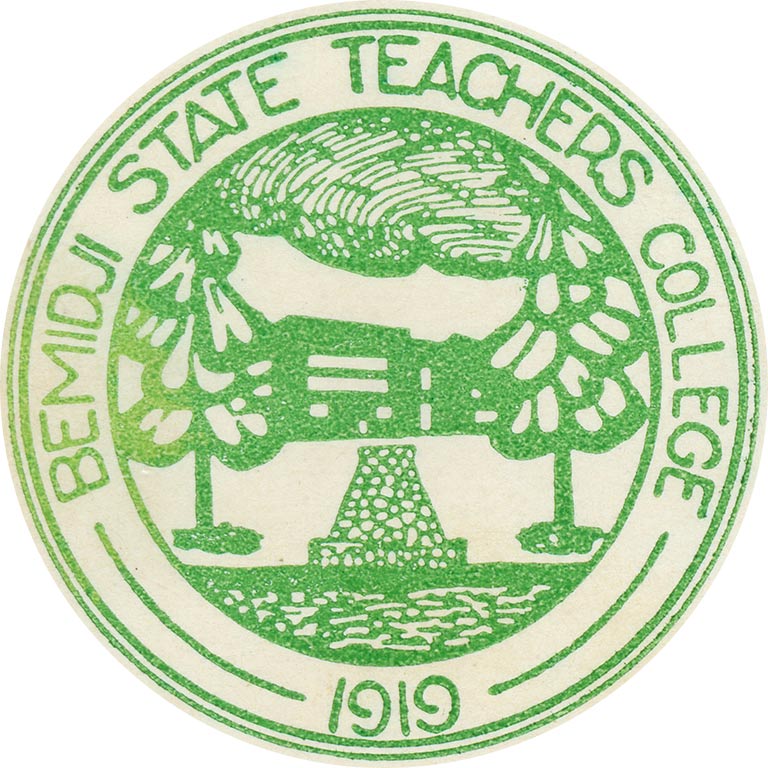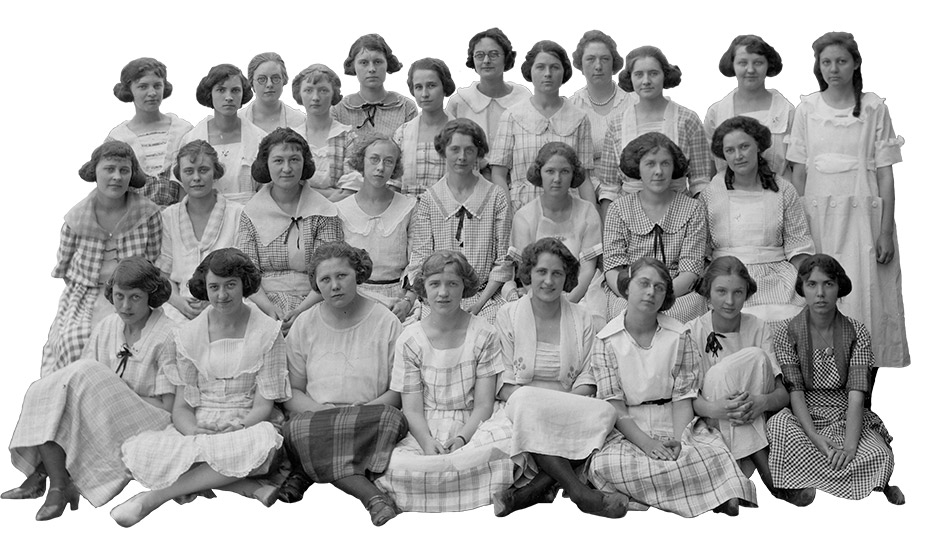 ---
BSU Centennial History Walk
Download a JPEG version of the original "Founding-1920s" decade banner used in the BSU History Walk during the university's Centennial Kickoff Celebration on April 12, 2018. Right-click the image to the right and use the "save image as…" option, or
download a PDF
.