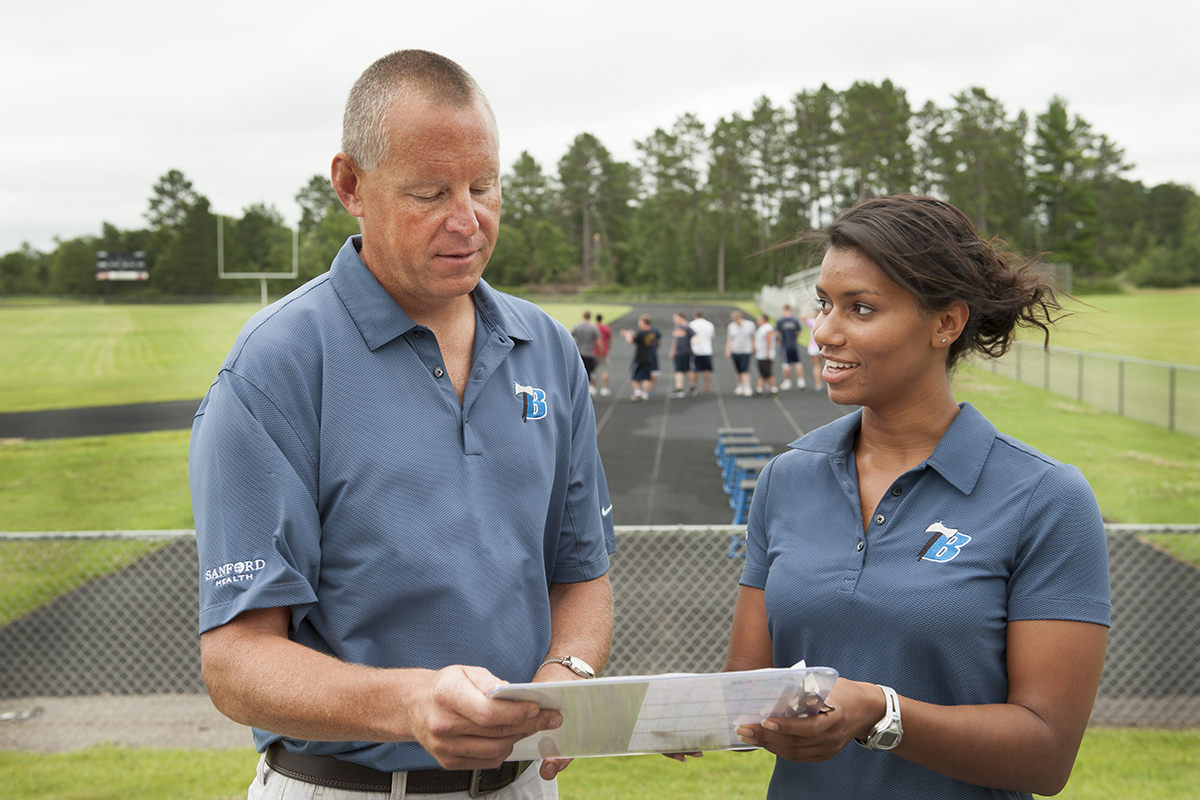 What is an Internship
The National Association of Colleges & Employers defines an internship as "a form of experiential learning that integrates knowledge and theory learned in the classroom with practical application and skills development in a professional setting. Internships give students the opportunity to gain valuable applied experience and make connections in professional fields they are considering for career paths; and give employers the opportunity to guide and evaluate talent."
Benefits for Employers
Here are a few quick reasons why a business or organization should consider developing an offering an internship position:
An internship is an inexpensive way to evaluate and recruit future employees. Learning about the aptitude, work ethic and growth potential of prospective employees while they are working for an organization can significantly reduce the time and money spent on finding new talent.
Interns bring current technology and ideas from the classroom to the workplace and therefore increase an organization's intellectual capital.
An internship program can supply an easily accessible source of highly motivated pre-professionals.
Interns provide an opportunity for mid-level staff to manage direct reports.
What to Consider
The following criteria should be considered when planning to create an internship position:
Internships can occur during the fall, spring or summer and range from a couple of months to over six months in duration. The average internship lasts about a semester (four months).
While some internships are full-time, most range from 10 – 30 hours per week.
Internships can be paid (preferably) or unpaid (typically non-profit settings), for credit or not for credit or any combination of these. (Note: The issue of pay is dictated by the Fair Labor Standards Act. To provide guidance regarding whether interns should be paid the minimum wage.)
Details about the number of hours worked, length of internship, rate of pay and other specifics are typically negotiated between employers and potential interns. Internships for credit may include input from a faculty advisor.
Is different from a short-term job or volunteer work and has an intentional "learning agenda" in a structured work environment.
Promotes academic, career and/or personal development.
Learning objectives are integral to the internship, distinguishing them from volunteer positions.
Has an existing employee working in the department/position to mentor and supervise the intern.
The Keys to Success
Internship Toolkit: A handy downloadable guide to establishing a successful internship.
Frequently Asked Questions
In planning to allocate resources for your internship program, compensation may be a consideration. An hourly wage can vary depending upon experience; typically the hourly wage for an intern ranges from $8.00 to $20.00 per hour. If you are unable to budget an hourly wage, consider offering a monthly or semester based stipend to the student. (Note: The issue of pay is dictated by the Fair Labor Standards Act. To provide guidance regarding whether interns should be paid the minimum wage.)
No, normally only full-time employees are eligible for benefits provided by the employer. Interns are short-term employees and are therefore ineligible.
Internships are flexible; students often plan their internship schedules around their class schedules on campus. A part-time internship can involve anywhere between 10 and 30 hours per week. Once you identify an intern candidate you will need to discuss his/her availability and agree on a schedule that will work for both parties. Students enrolled in a school with a co-op program may be able to work 40 hours a week for a semester.
Internships usually follow the starting and ending dates of the academic semester. They can take place during summer breaks (typically May-August), during the fall (September-December) or the spring (January-April). An internship is generally between three to nine months and can begin in summer, fall or spring.
Typically internship descriptions are posted at least two months prior to the proposed start date to allow for a one month window for candidates to submit applications.
Credit requirements for internships vary by school. It is the student's responsibility to manage this.
In most cases, interns are treated as employees and therefore the same laws apply. It is advised that you consult with your Human Resources department and/or seek legal counsel for further information and specific Department of Labor requirements.
Yes, if your organization and the intern can come to an agreement about full-time employment that is the ultimate win/win for the student and the employer.
---