A Bemidji State University graduate student has won the 2017 Shenandoah National Park Trust Research Grant for her project on oak and pine regeneration after fires in Virginia's Shenandoah National Park.
Ellen Frondorf, a biology major from Cincinnati, Ohio, will research fire-adapted oak and pine ecosystems, which make up about 40 percent of the park, to assess how those ecosystems regenerate after fires.
"I've worked the previous three summers for Shenandoah National Park as a fire effects monitor and have seen first-hand the ecological benefits that fire can have for forests and grasslands," Frondorf said. "Knowing why fire is used as an ecological tool made me interested to see how prescribed fire and wildfires affected the park."
The grant program supports research that will benefit the park by answering questions of the staff and management. The park manages the program, and recipients may receive up to $15,000 to aid in their field research. Frondorf was awarded $14,838 to pursue her research.
"I was both shocked and elated that I had been chosen," Frondorf said. "The objectives of the grant and my research objectives lined up well. By receiving this grant, I am able to hire a BSU student as a research assistant and we will be able to focus the whole summer on completing the research."
Many ecosystems in Shenandoah National Park are adapted to occasional low-intensity fires that stimulate plant regeneration. Frondorf's research will examine both prescribed-fire and wildfire areas dating back to 2002 in an effort to determine the most-suitable conditions for proper regeneration of oak and pine trees. The work will help guide park management decisions such as determining appropriate times to re-apply fire to previously burned areas, based on her observations of the land.
"Factors like seed availability, litter and duff layer thickness and presence and abundance of fire-intolerant species all come into play," she said. "Assessing oak and pine regeneration in seven previously burned areas in the park will give me working knowledge of what those landscapes look like from one year post-burn to 15 years post-burn. These insights will undoubtedly be used as I continue on in my fire ecology career."
Frondorf's research will also include Shenandoah's Rocky Mountain Fire, which occurred from mid-April to early May, 2016, in the park's south district. The fire burned more than 10,000 acres of park land and temporarily closed several trails.
"Fire is a critical component to these forests, and this research will allow us to have Shenandoah-specific information on post-fire recovery and forest regeneration," said Jeff Koenig, a fire management officer at the park.
Jim Northrup, superintendent of Shenandoah National Park, says the research funded by the grant program helps to guide his staff's efforts to manage the park.
"For the last three years, the Shenandoah National Park Trust has enabled researchers to answer critical questions of our park staff," he said. "This project is especially timely, as we learn about the Rocky Mount fire and its effect on plants, wildlife and people."
About the Shenandoah National Park Trust
The Shenandoah National Park Trust is a private non-profit organization dedicated to the preservation of the outstanding natural beauty and cultural heritage of Shenandoah National Park, for the use and enjoyment of current and future generations by fostering public awareness and education, encouraging private philanthropy and seeking public support. For more, visit snptrust.org.
Contacts
Links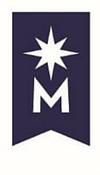 Bemidji State University, located in northern Minnesota's lake district, occupies a wooded campus along the shore of Lake Bemidji. A member of the colleges and universities of Minnesota State, Bemidji State offers more than 80 undergraduate majors and 11 graduate degrees encompassing arts, sciences and select professional programs. Bemidji State has an enrollment of more than 5,100 students and a faculty and staff of more than 550. University signature themes include environmental stewardship, civic engagement and global and multi-cultural understanding.
2017-B-L-000