Bemidji State University, located amid the lakes and forests of northern Minnesota, occupies a wooded campus along the shores of Lake Bemidji.
Enrolling more than 5,100 students, Bemidji State offers more than 80 undergraduate majors and eight graduate degrees encompassing arts, sciences and select professional programs. BSU is a member of the Minnesota State system of colleges and universities and has a faculty and staff of more than 550. The university's Shared Fundamental Values include environmental stewardship, civic engagement and international and multicultural understanding.
The Bemidji State campus balances rigorous academia with the opportunity to enjoy a fun, robust outdoor culture. The proximity to the lake and the surrounding north woods allows easy access to an assortment of recreation, including kayaking, boating, paddleboarding, hunting, hiking, foraging, skiing, fishing, ice fishing, snowboarding and more. Bemidji state students, faculty and staff have the luxury of enjoying a four-season year with the major campus facilities connected by all-season underground passages for safe and warm travel to and from classes during the cold, winter months.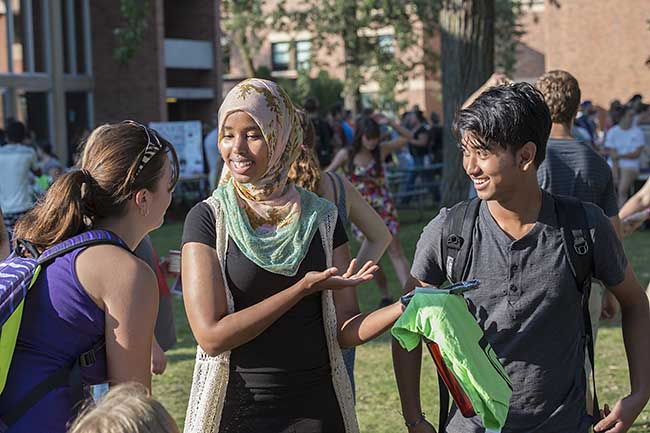 Bemidji State University provides everything you need to be a healthy and successful student.