Bemidji State University has committed to becoming carbon neutral by the year 2050 as signified by its signing of the American College & University Presidents Climate Commitment (ACUPCC) in 2008.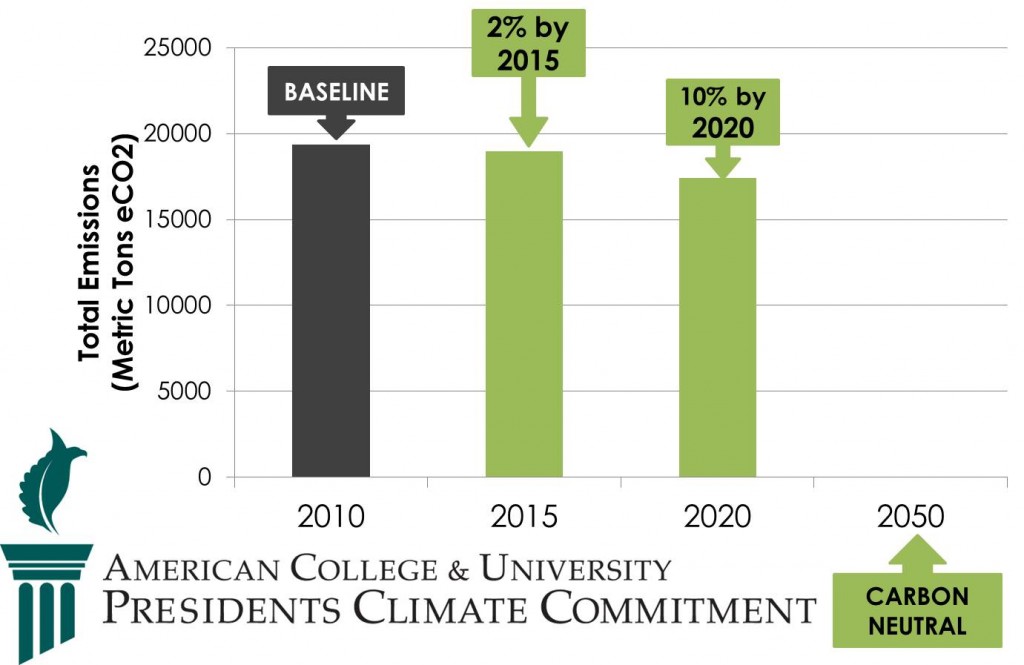 History
In 1998, BSU established its first Environmental Policy Statement and ever since has been identifying concrete ways to become more environmentally responsible as an institution. In 2006 we signed the Talloires Declaration to further that commitment, and as a result our students, faculty and staff worked to establish a purchase of 616 100 kilowatt-hour blocks of wind power through Ottertail Power Company's Tailwinds program to 'power' our Student Union. This purchase qualifies BSU as a Green Power Partner by the U.S. Environmental Protection Agency.
We have also established a set of Sustainable Procurement Guidelines and have instituted many sustainable practices such as replacing most light fixtures with energy-saving compact fluorescent bulbs across campus, purchasing a hybrid security vehicle, installing water-conserving shower heads, installing motion sensors in some rooms and common areas and purchasing supplies with more recycled content.
And in 2008, BSU took its most substantial step towards becoming a leader in sustainability by signing onto the American College & University Presidents Climate Commitment; pledging to become carbon neutral by the year 2050.
President Hensrud reaffirmed BSU's commitment to carbon mitigation in 2017.  Shortly thereafter, in 2019, Hensrud signed the Climate Commitment.  Doing so expanded BSU's commitment to include resilience-building measures, or adaptation.
BSU also holds membership in the following organizations that are involved with environmental issues:
The Students for the Environment, Sustainability Coordinator, Environmental Advisory Committee and many other dedicated faculty, staff, and students continue to explore options for renewable energy use and conservation.