Endazhi-doodamang
A Place for Success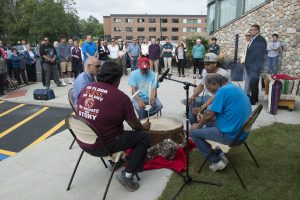 As an American Indian Student at Bemidji State University you will have opportunities to participate in academic, professional and personal experiences that will positively impact your life and career.
At the AIRC it is our goal to keep you involved and successful while you navigate through college life. Below are some links to help you with that navigation so that you can feel confident in your path here at Bemidji State. If and when you have any questions about how to utilize and access these resources, contact the Assistant Director Ann Humphrey for more information.
Remember, success is relative to your goals and aspirations, your dream might be different than someone else but it doesn't make your dream less worthy! The AIRC is here to help you get on and stay on your path to success, let us help by stopping in to our offices or calling for an appointment.