Gikinoo'amaagewinan
A Place for Study
Academic Programs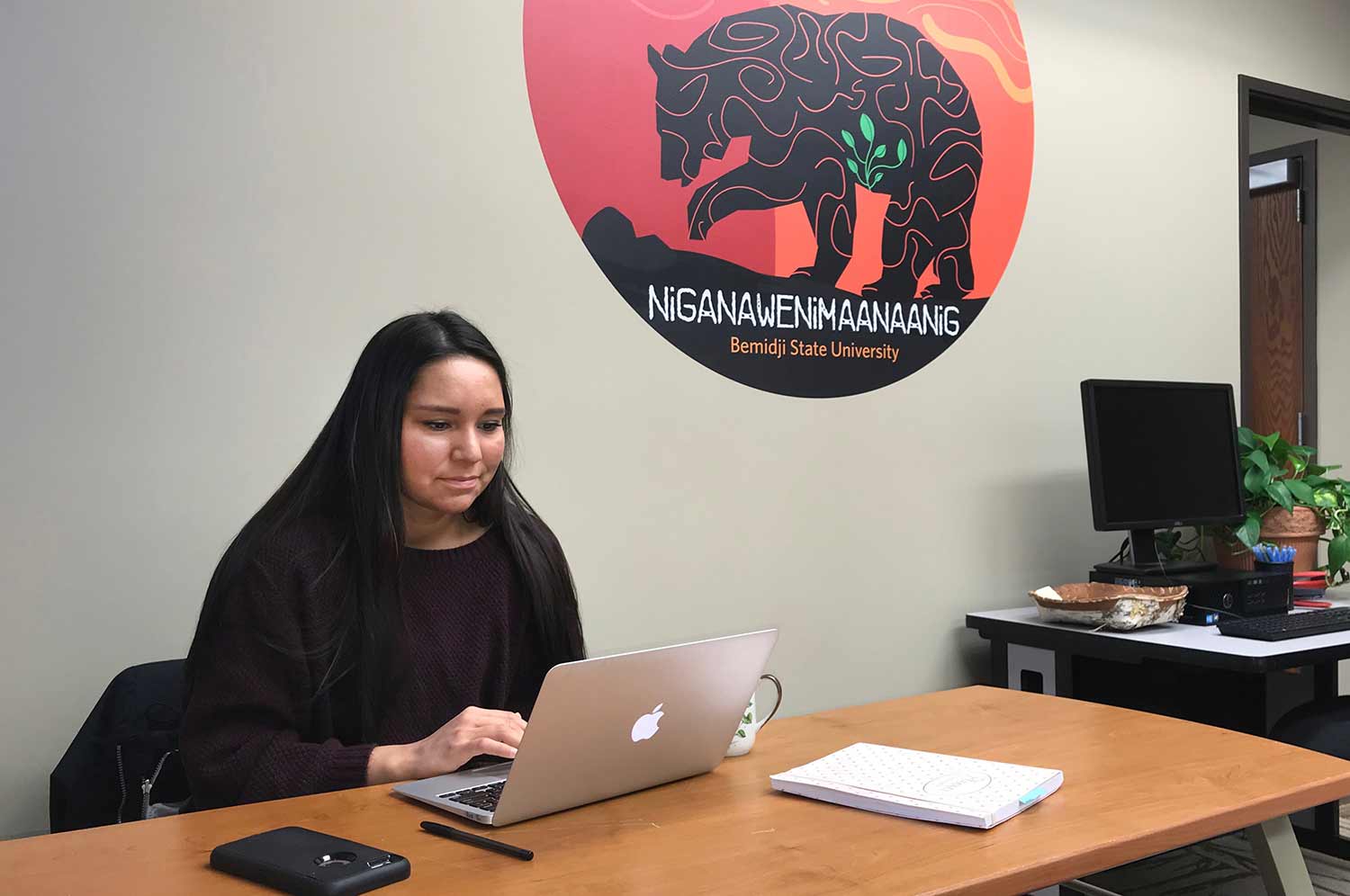 Bemidji State University is becoming more and more Indigenous focused not only with newer majors but throughout the entire campus. We all know that representation in Indian Country matters especially for our young scholars, so we are very excited about these programs that have an amazing Indigenous presence.
One of the great things about BSU is that you have to complete what are called Liberal Education Requirements, every student must complete 42 credits in 11 specific categories, in addition to your core major credits. Liberal Education credits can count both for your major and for your basic requirements. This allows you to place an Indigenous focus on any major. For advisement and help visit the American Indian Resource Center and ask for Ann Humphrey, or visit BSU Advising Success Center.
Be sure to look at all the Majors and think about your dream job. If you need a helpful ear to help you choose a major or explore them a little, contact Ann Humphrey at the AIRC, the advising success center or career services. We are here to help you succeed at BSU!
Featured programs With an Indigenous Focus