Bemidji State Biology — Brooklyn Park Locale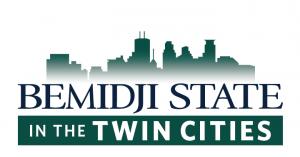 This is your ticket to earning a powerful bachelor's degree in biology in the Minneapolis/St. Paul area. This affordable, blended BS or BA degree-completion program includes classes and labs at North Hennepin Community College.
GRADuAte Teo K. says:
"The big draw for me was this: high-quality education from a university at a college in my area. I didn't have to relocate or live on campus. The people are great and the atmosphere promotes learning. I highly recommend it to students seeking a bachelor's degree in Biology!"
This program is right for you if:
You are currently planning your two-year degree in the twin cities area, and expect to transfer into a four-year biology program without relocating.
You are looking for the most affordable and flexible option to earn a Biology BS or BA in the Twin Cities area.
You want to pursue professional positions in the biological sciences, complete pre-professional studies, or apply to a graduate school program in biological or medical sciences.
Opportunities for research and internships excite you! Check out more on that here.
Program Highlights
Eligibility
This program works well for North Hennepin Community College (or other Twin Cities-area school) Biology AS students, but others are encouraged to apply. Be sure to apply to BSU at least one semester prior to taking BSU courses. You may be enrolled at both NHCC and BSU simultaneously. Being admitted to BSU is required for taking upper level courses, and for graduating with the Bachelor of Science or Bachelor of Arts degree.
Program advisor on-site at North Hennepin Community College
Dr. Andrew Arsham
BSU Assistant Professor of Biology
Bioscience and Health Careers Center, room 239
Email: bbp@bemidjistate.edu
Biology BS or BA major requirements
Required credits vary depending on which courses are transferred to BSU. Many BBP students need only 30 credits from BSU, and the remainder from NHCC or other colleges. This represents a significant savings in tuition over other Biology BS/BA programs. View the catalog for each program here:
Course delivery options
This program includes a mix of on-campus classes at NHCC, and online classes.