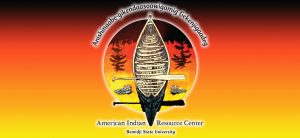 Ann (Aitken) Humphrey, has been named assistant director of the American Indian Resource Center at Bemidji State University and Northwest Technical College.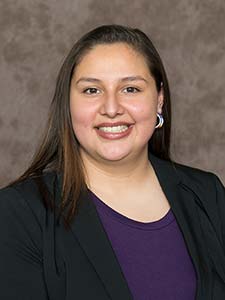 Humphrey, a member of the Leech Lake Band of Ojibwe, will join the BSU and NTC communities after spending the last three years at Leech Lake Tribal College. Since 2015, she has served as the college's admission and outreach coordinator. In that role, she was in charge of the planning and implementing the recruitment of students, processing admission applications, created resources for recruitment and outreach and worked closely to ensure students were retained.
"American Indian student success is not only a success for that student, it is a big win for their tribe, their family and their community," Humphrey said. "I want American Indian students to succeed because that means we have more educated Native voices speaking up.
"This position will give me the opportunity to grow in higher education, personally, professionally and with a great honor of working with some of the brightest and most caring minds at the AIRC," she said. "I look forward to sharing this opportunity with students, faculty and departments to be able to build each other up and work towards the common goal of successful students across campus."
Humphrey's position is newly created to help the university achieve its strategic plan goal of becoming a destination university for American Indian students nationwide.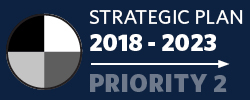 "We are absolutely thrilled to have Ann join the AIRC team," said Bill Blackwell Jr., executive director of the American Indian Resource Center. "Her skill set fits perfectly with our plan to increase retention, persistence and graduation rates for American Indian students."
Humphrey has a bachelor's degree in vocal music education from the University of Minnesota, Duluth. Her duties at BSU and NTC begin March 26.
Contact
Bill Blackwell Jr., executive director, American Indian Resource Center; (218) 755-2032, william.blackwell@bemidjistate.edu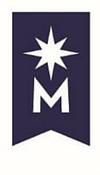 Bemidji State University, located amid the lakes and forests of northern Minnesota, occupies a wooded campus along the shore of Lake Bemidji. Enrolling more than 5,100 students, Bemidji State offers more than 80 undergraduate majors and eight graduate degrees encompassing arts, sciences and select professional programs. BSU is a member of the Minnesota State system of colleges and universities and has a faculty and staff of more than 550. The university's Shared Fundamental Values include environmental stewardship, civic engagement and international and multicultural understanding.
---
2018-B-L-089