One way residents personalize their residence hall room is to loft the beds. If you are considering this option, you may elect to rent a bed lofting kit.
Choosing to have your bed lofted is completed through your housing application. This step will be available to you once you have selected a room. Loft requests must be completed in your application by August 1st for guaranteed set up. Lofts can be requested after that date by contacting the Housing & Residential Life Office and will not be guaranteed setup upon arrival. The cost of a loft is $50 per semester. The cost would be added to your overall bill with the University. Refunds on lofts will only be given during the first 2 weeks of each semester upon the return of the loft kit.
When set at the standard height, there is 55″ from the bottom of the lofted bed to the floor. The length is 80″ underneath the loft from bed post to bed post. Make sure to measure your futon! This also creates space for a small refrigerator, TV stand and TV, etc.
When not lofted, but at the highest position, there is 33″ in height and 80″ in length underneath the bed frame from bed post to bed post.
Due to safety concerns, as well as damage to the rooms, construction of personal bed lofts is not permitted.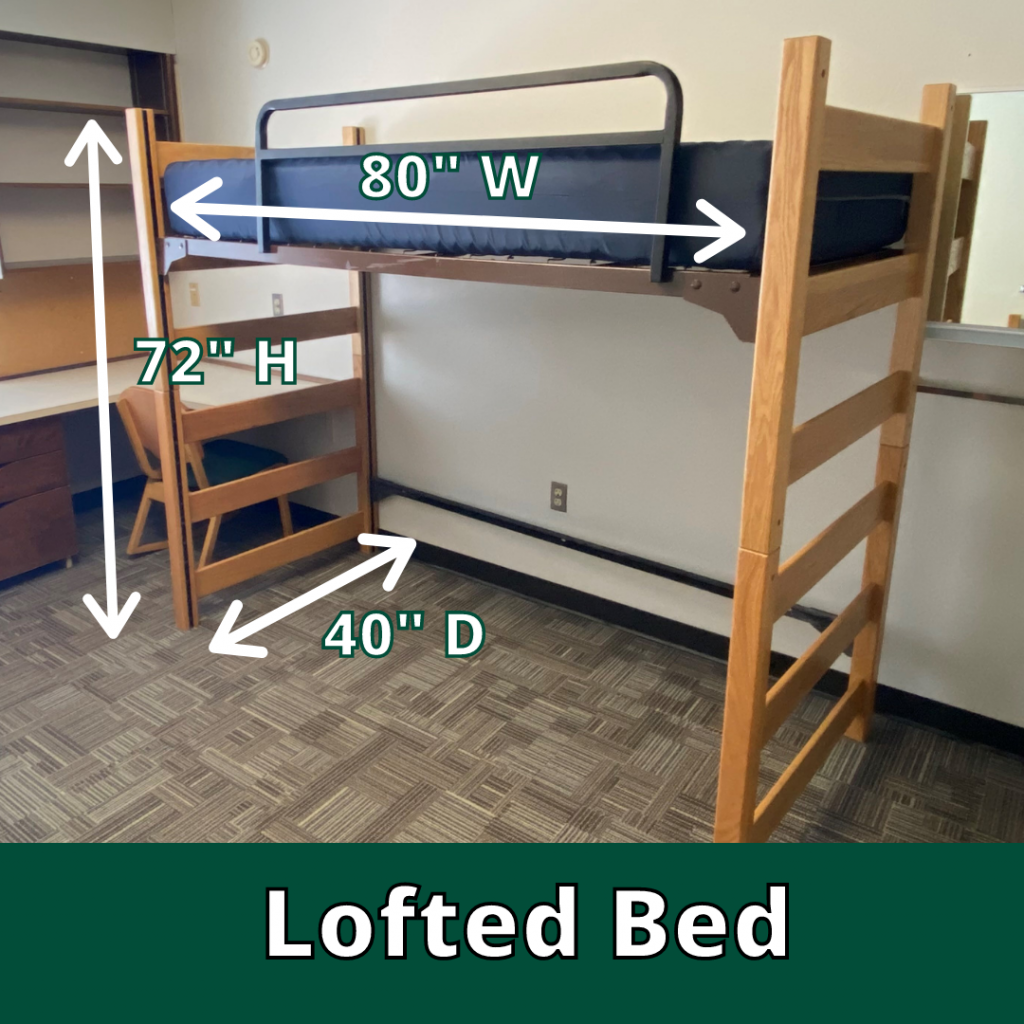 Oak Hall – Lofted Bed Dimensions
---