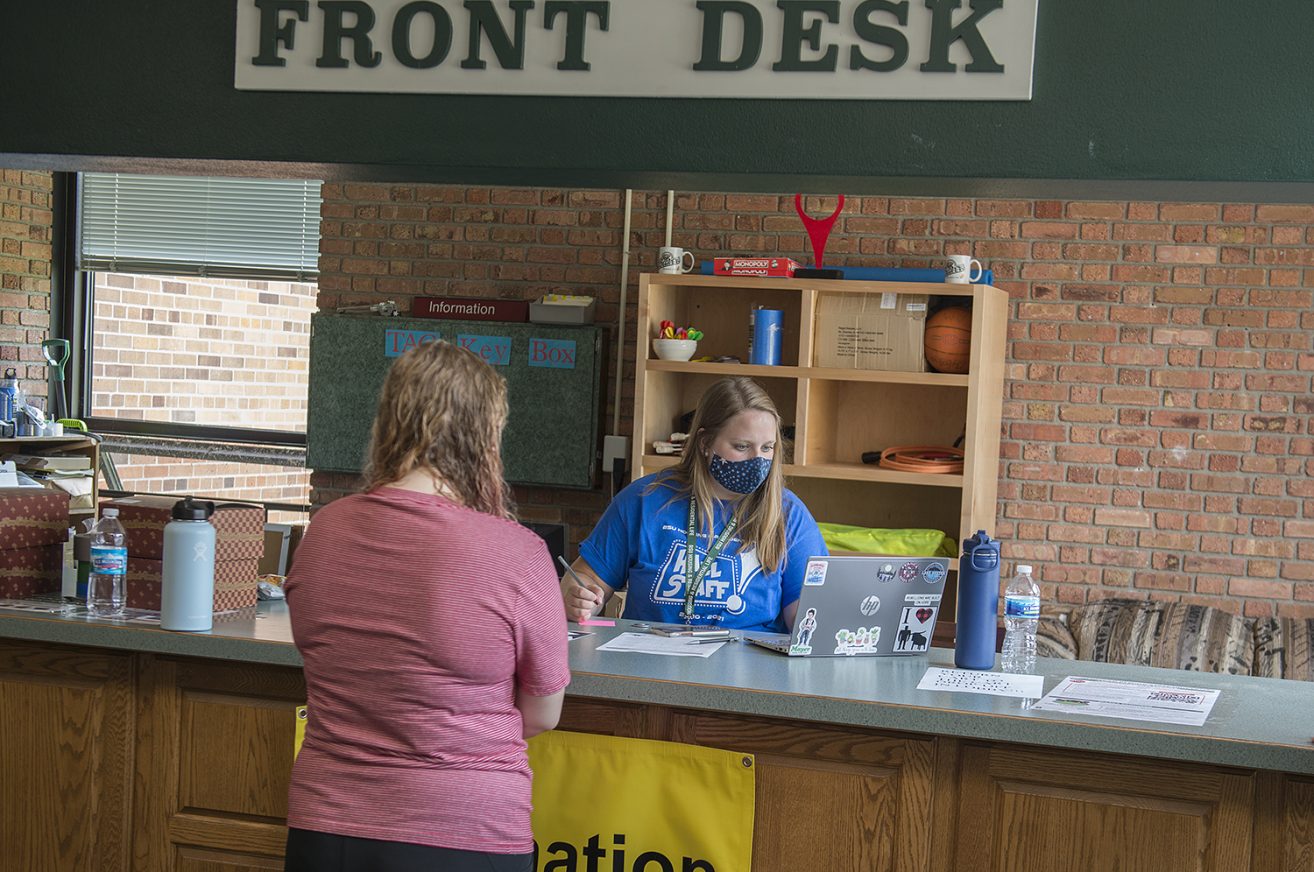 Our residents thrive at BSU because they can access the support and services they need to focus on their studies and make positive contributions to our campus community.
We've created a number of programs, policies and guides to help students transition from high school to college to the real world. Check out our Move-in Guide to plan your arrival to campus, brush up on our student policies and procedures, learn where to store your bike or practice the clarinet and find the forms you need to apply for housing and meal plans.
Campus Resources
Peer Academic Assistant (PAA) Support & Tutoring
PAAs can be found in the Academic Resource Centers (ARC) in Oak and Tamarack Halls, and also on individual floors and in study rooms. Check out the PAA schedule and areas of specialty posted on PAA room doors and in the ARC.
Academic Resource Center
Located in Oak and Tamarack Halls and staffed by PAAs, Academic Resource Centers contain literature related to academic skills, unique programs and resources for all academic needs. A computerized career guidance program ("Discover") and individual study rooms also available in the Oak ARC. All ARC's feature:
Group study in the ARC
Study Sessions or "Tables" for individual courses
Individual or group tutoring through the PAAs
Resources: study, career, professional and graduate student testing
Internet – Campus Network
The residence halls are all linked to the campus network, allowing residents to share information on the network and access outside information at high speeds. Wireless internet is also available in all residence halls.
More information is available from Information Technology Services:
Community Resources
Learn more about what there is to do, see and explore in Bemidji: