Cedar is reserved for single parents and their children, featuring two- and three-bedroom apartments. In addition to a secure playground and a play space in the basement, the building features an adjacent parking lot and access to on-campus facilities via underground walkways.
Single-Parent Housing at the Heart of Campus
Cedar Apartments provide single parents a unique opportunity to enroll and complete a degree at Bemidji State University or Northwest Technical College while meeting their parental responsibilities.
Our 21 apartments provide quality housing at a low cost in a supportive and sharing environment. Two and three-bedroom apartments are available. They are just a short walk to campus buildings and have access to our tunnel system.
Cedar offers a fenced outdoor playground as well as an indoor play area for children.
Cedar Apartment Application Materials
Cedar Apartment Agreement 2023-24
Please submit a completed Cedar Apartments Application and Cedar Apartment Agreement by email to ResLife@bemidjistate.edu, in person at the Housing & Residential Life Office in Walnut Hall, via fax (218-755-3753), or via mail. Applicants are placed based on the completed application date and apartment availability. As part of the Cedar Application process, a Housing & Residential Life staff member will reach out to you to go over your application, ask you a few questions, go over the Cedar Apartment operations and community standards, answer any questions you may have and give you a possible apartment tour.
FAQ's
Our Cedar Apartment and other residence hall housing rates can be found on our Rates page. Rates for unfurnished units in the Cedar Apartments will be added to your student bill in e-Services per semester.
Cedar Apartment Semester Breakdown:
Summer: June & July
Fall: August, September, October, November, & December
Spring: January, February, March, April, & May
Floors: 4 Floors + Basement
Cedar 1st Floor = Student Center for Health & Counseling
Cedar 2nd – 4th Floors = Cedar single parent apartment
Room Types: 2 & 3 Bedroom Apartments
2 Bedroom Apartments are approximately 705 sq. ft.
3 Bedroom Apartments are approximately 1010 sq. ft.
Communities: Cedar Hall houses single parent students (i.e. first years to graduate students) and is part of the Community, Academics & Networking (CAN) Program.
Pine Hall Front Desk: Cedar Hall shares their front desk with the Pine Hall Front Desk. The Pine Hall Front Desk is located in the 1st Floor Lobby of Pine Hall and residence can check-out items such as vacuums, carts, games, cooking supplies, tools, etc. Residents can also pick up their packages from the Pine Hall Front Desk if they do not fit into their Cedar mailbox. If a resident gets locked out of their room or loses their room key, they can check out a spare tag key at the Pine Hall Front Desk. Otherwise stop by the Pine Hall Front Desk if you have any questions!
Pine Hall Front Desk Phone Number: (218) 755-3246
Cedar Garbage & Dumpsters: Cedar residents are responsible for taking out their own room garbage to the outside dumpster. Please use the dumpsters either behind Walnut Hall on the softball field side of the building or the dumpsters by Oak Hall B Wing. The dumpster will be behind a tan fence. We encourage residents to break down their boxes and place them in the dumpster, not on the ground beside it.
GMW staff routinely take out the garbage and recycling in the shared community spaces.
Dumpsters and recycling containers located around the residence hall buildings are for resident use only.
Laundry: Each floor in Cedar Hall has a Laundry Room is located about halfway down the hallway. Residents use their Cedar Hall room keys to access the Laundry Room. Laundry is free and is connected through LaundryView.com. Residents need to provide their own high efficiency laundry detergent.
Lobby: The Cedar Hall 1st Floor Lobby also connects to the entrance of the Jack & Jill Preschool located between Cedar & Pine Halls and also contains the Cedar resident mailboxes.
Mail & Packages: Each apartment has their own mailbox located in the Cedar Hall Lobby. If items are too large to fit into the mailbox, residents can pick up their packages at the Walnut Hall at the Housing & Residential Life Office. Residents will receive an email to their BSU student email address when a package has arrived and ready to be picked up.
Mailing Address:
(Student Name)
Cedar Hall (apartment number)
1925 Birchmont Dr NE
Bemidji, MN 56601
Cedar Hall has an on-site Housing & Residential Life Staff Member, the Cedar Hall Assistant Residence Hall Director (ARHD). The ARHD's role is to help residents with any questions they may have, provide activities to help build the community within Cedar, enforce policies and procedures and keep the residents updated with any pertinent information.
Playground: Located on the lakeside of Cedar Hall is a playground parents can have their child(ren) play in. The playground contains slides, monkey bars, jungle gym and picnic tables. Parents must supervise their child(ren) while using the playground.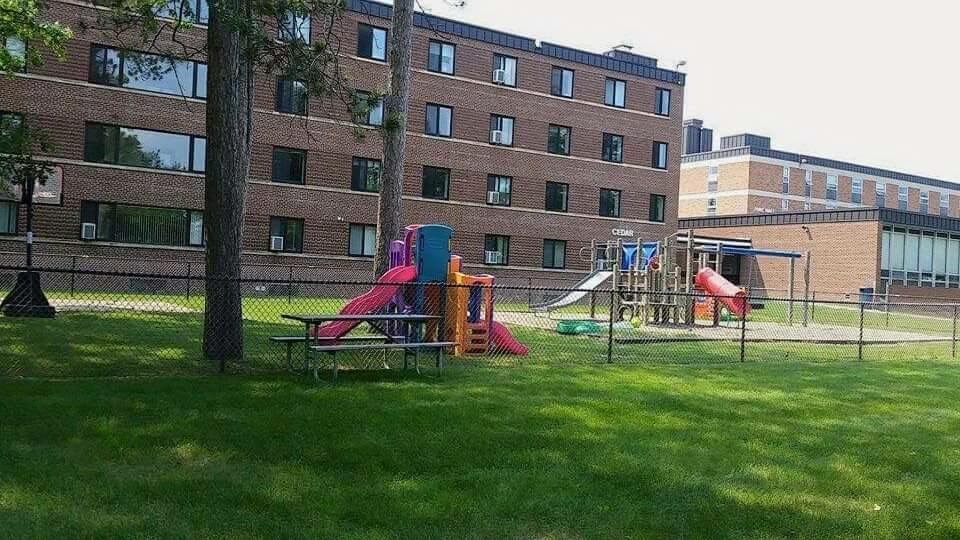 Sand Volleyball Court: Next to the playground is a sand volleyball court. Volleyballs can be checked out at the Pine Hall Front Desk with a valid student ID.
Grills & Bike Rack: Pine has an outdoor gathering space with grills and bike racks. Residents will need to bring their own bike lock if they wish to store their bike on the bike rack.
Parking permits are only required in the Cedar Hall Parking Lot year-round. The other parking lots do not require parking permits during the summer. Cedar Parking Lot requires a black parking permit. They are available first to Cedar Apartments residents, but depending on demand, may be available to other residence-hall students. Limited availability. To pre-register for a parking permit, you can do so online at: BSU Parking Permit Online Pre-Registration Form.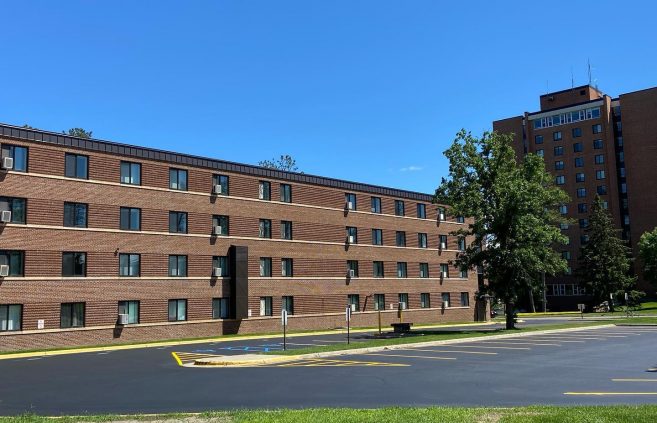 Romper Room: Located in the basement of Cedar Hall, the Romper Room is a great play area for kids. The Romper Room contains various play sets, books, toys and table with chairs. Parents must supervise their child(ren) while using the Romper Room.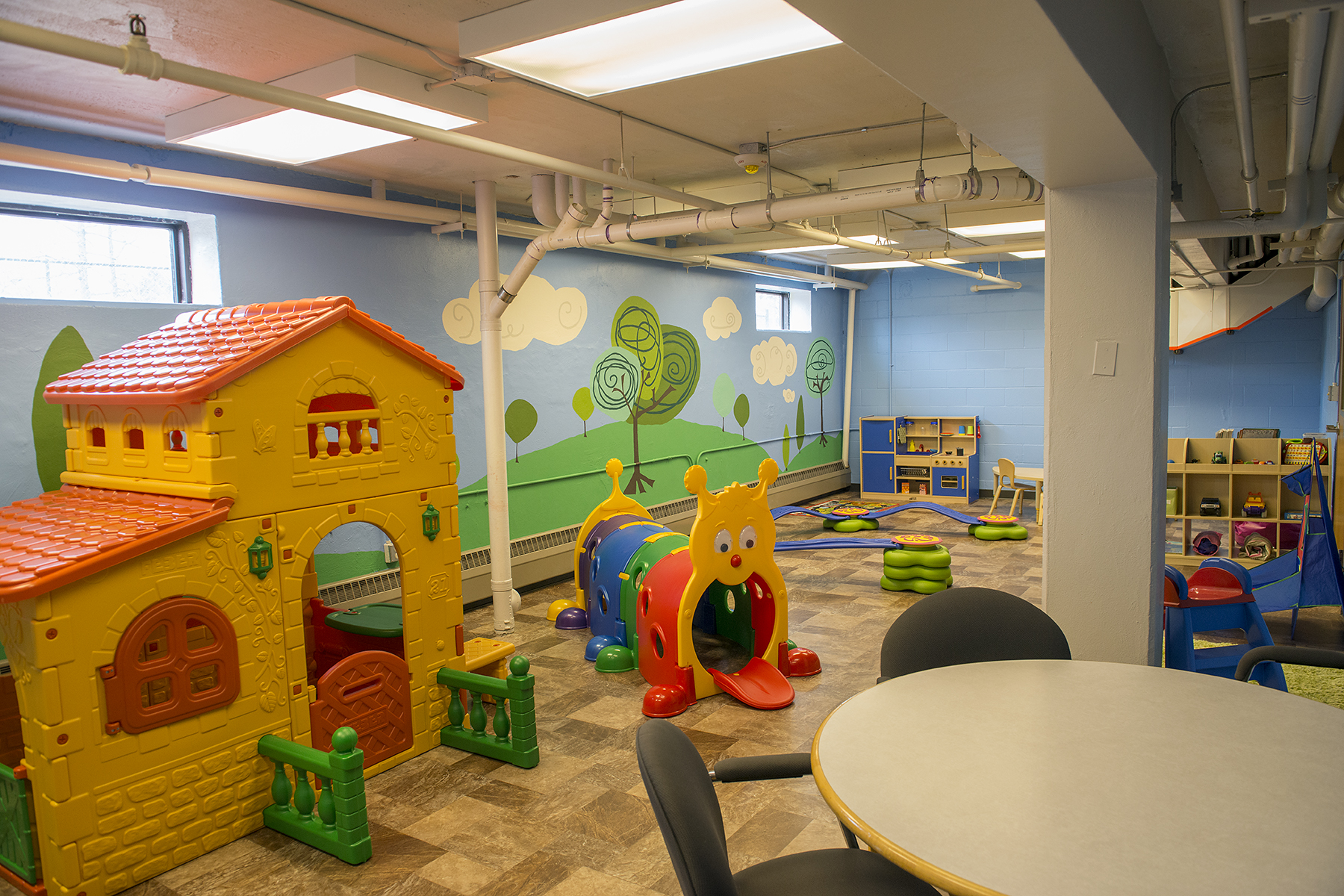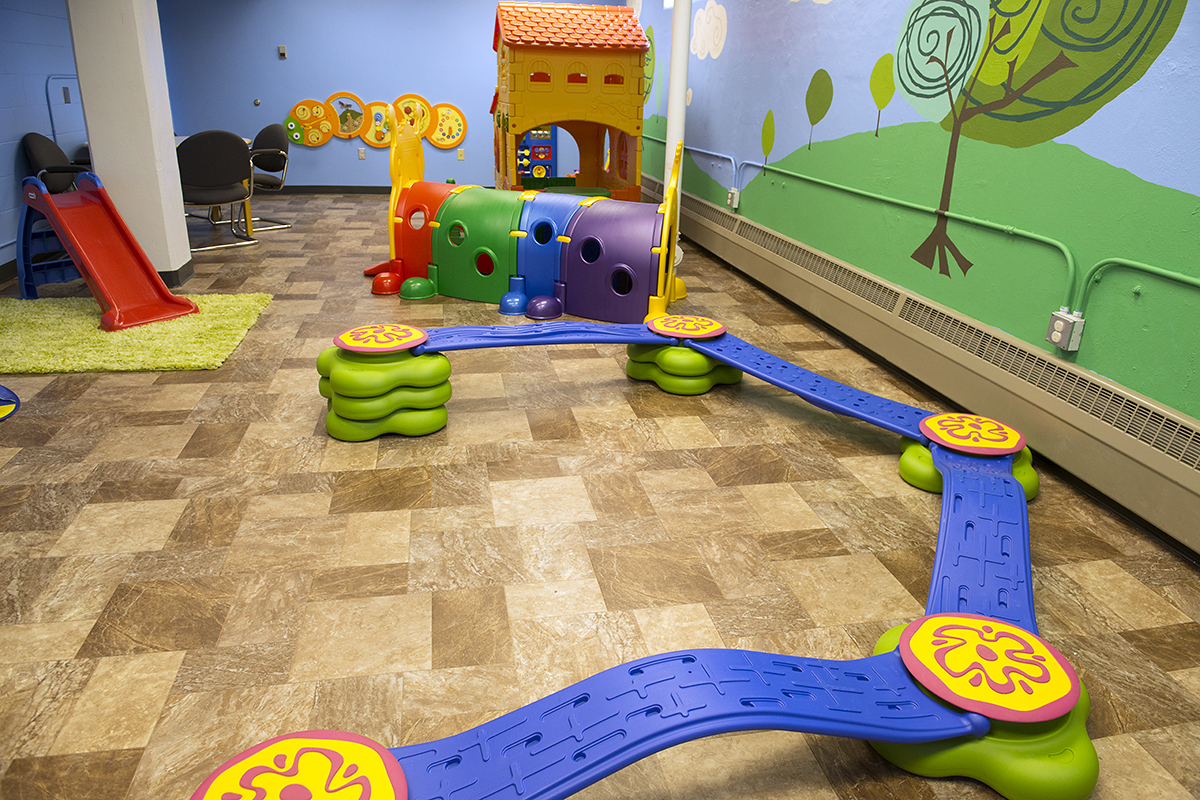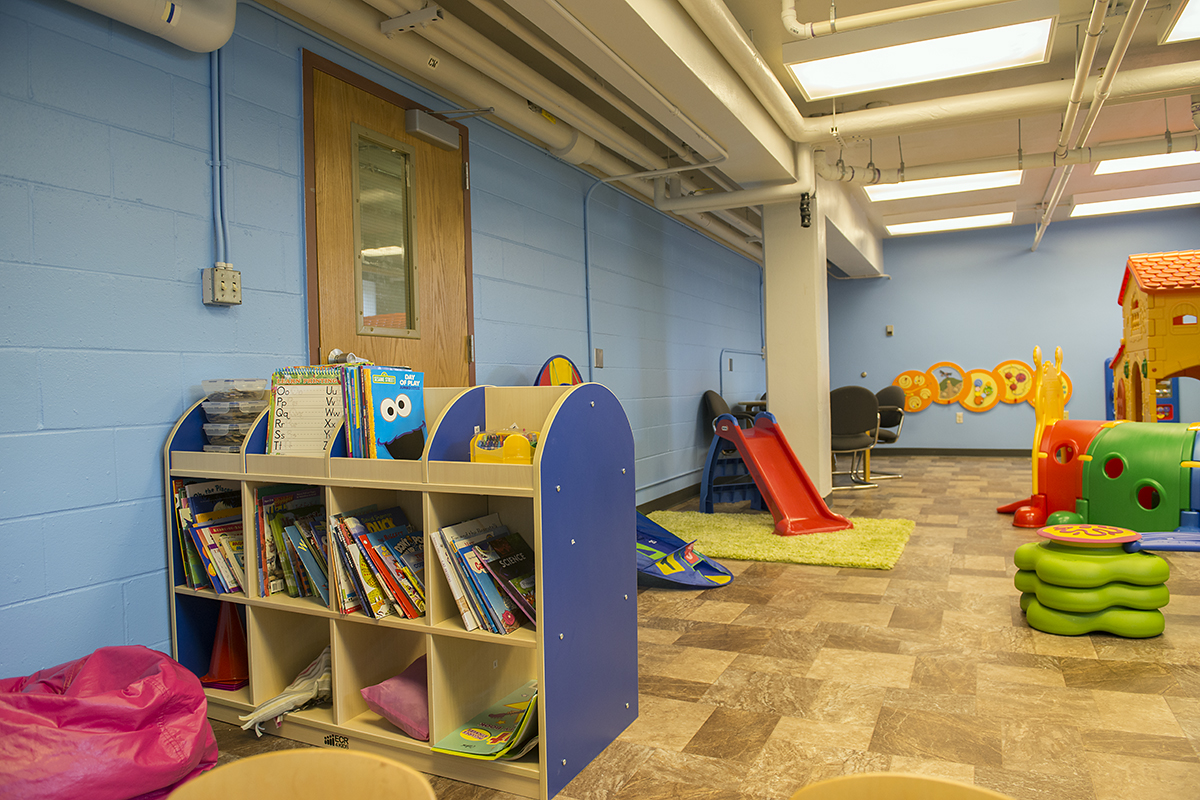 Building Security: To enter Cedar Hall, residents will use their student IDs to scan into the building. Each resident is also given an apartment key. BSU Public Safety also given a list of individuals who are approved to enter Cedar Hall if someone becomes locked out.
BSU Public Safety: Open 24/7 and located in Walnut Hall, the BSU Public Safety office monitors the security cameras around campus & in the residence halls, ensure the buildings remain locked and secure and enforce parking permits. More about Public Safety can found on their website.
Public Safety Phone Number: (218)-755-3888
Apartment Storage Lockers: Located in the basement of Cedar Hall, each apartment has a lockable storage locker that can be opened with the apartment room key. There is no additional cost for residents to use their storage locker.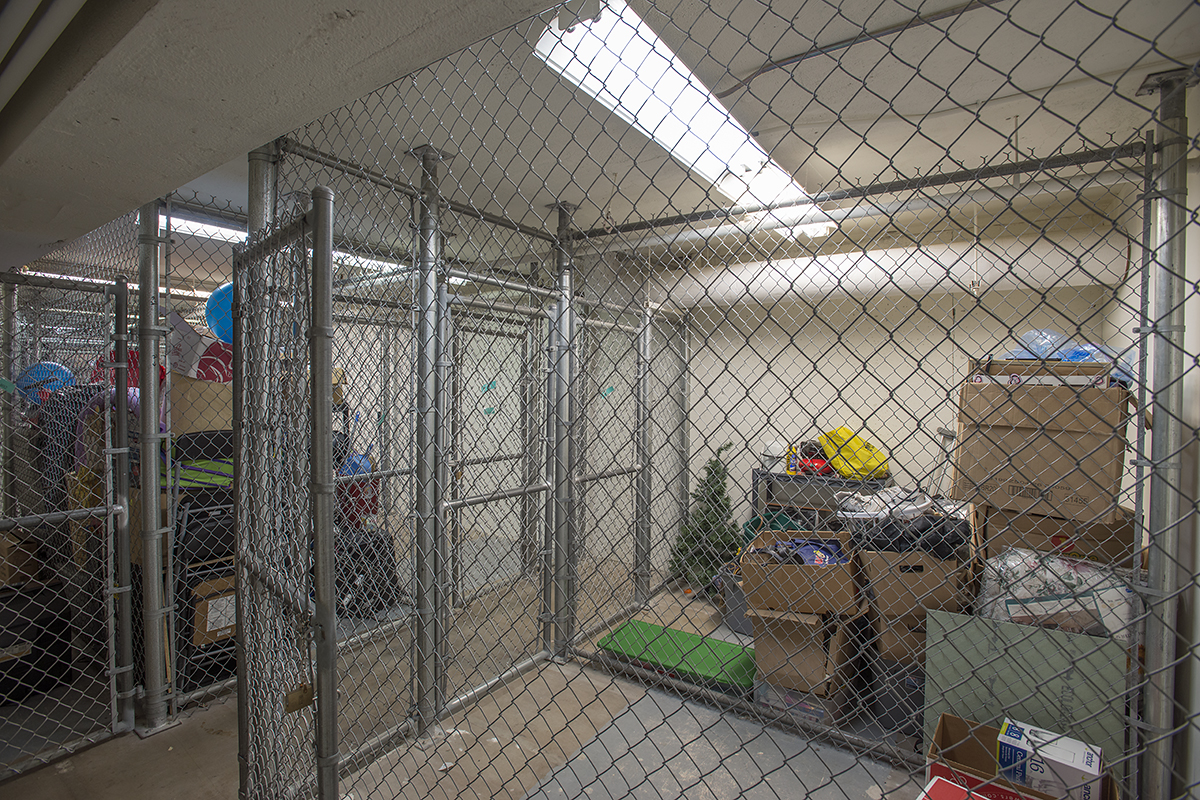 Utilities included are heat, summer air conditioning, electricity, basic cable, internet, water, sewage and garbage.
Wi-Fi & Internet: Each room has its own wireless access point where residents can either connect their device with an Ethernet cord or through the Wi-Fi.