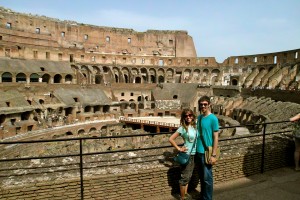 Bemidji State partners with international universities where you can study as a visiting student and access all of the programs offered by your host institution.
As a visiting student on an exchange program, you'll have plenty of flexibility in finding course work in your major or in elective subjects while living and learning in an entirely new cultural context.
Available Programs
Click on any of the following programs to learn more about the school, the surrounding area, and options for travel and transportation.
Europe
Others

Aalborg University

Colombia

Universidad Católica de Manizales: UCM

Madgeburg University

China

PH Luzern

Linnaeus University

HVL
How to Apply
Step 1: Book an appointment with the International Program to discuss your plan, and fill out our online Education Abroad Application.
Step 2: Meet with you academic advisor/department chair to determine how your study away credits will be accepted at BSU. All exchange program participants need to fill out the Study Away Agreement before leaving the country.
Step 3: Get nominated by BSU and apply with exchange partner
Step 4: As soon as you've been accepted to a program, start doing your work and research to prepare for international travel. Check out our Before You Travel guide for helpful information about applying for your visa, overcoming language barriers and making foreign purchases.
Contact
International Program Center
Bemidji State University
Deputy Hall 111
(218) 755-4096
international@bemidjistate.edu