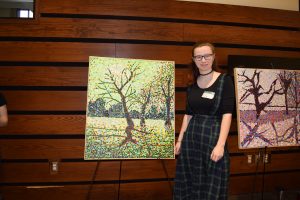 From the day you are admitted to the day you graduate from Bemidji State University, we will be here to help you make the most of your time and guide you every step of the way.
Use the links below to learn more about required forms and documents for international travel and student registration, as well as support services, offices and organizations on campus.
Welcome and Orientation
Travel, Immigration and Visas
Health Insurance and Immunizations
Health Insurance
Learn more about required health insurance for international students.
Housing
Information about BSU's residence halls and housing options for international students.
Immunization
Immunization requirements for enrollment.
Courses and Release of Information
BSU Authorization to Release Information If you wish to authorize another person (relative/individual/organization) to have access to your BSU records, please complete (be sure to check one or more of the first nine options or the final one "All of the above"), sign, and return the form to our office. If you want the individual/organization copied on our email correspondence to you, please include their email address.
Reduced Course Load
Learn about the limited but important exceptions to the "full course load of study" requirements.
Emergency Grant Application
Maury Sullivan International Studies Grant
For international students experiencing significant unexpected financial constraints, including, but not limited to, medical bills, counseling services, transportation assistance, legal advice, etc. can apply for this one-time emergency grant.
Employment and Activities
Graduation
Graduation Invitation Letters
As a courtesy, we will create an invitation letter for out-of-country guests you would like to invite to your commencement ceremony. Please email our office and we'll send you the form for you to complete and submit.