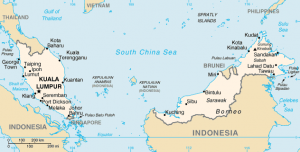 Kuala Lumpur is the capital of Malaysia and its largest city. It is a massive, diverse city, full of opportunities and culture.
The city itself covers about 100 square miles and in 2012 had a population of about a million and a half people. Greater Kuala Lumpur, which includes the suburbs, has a population of almost 6 million people.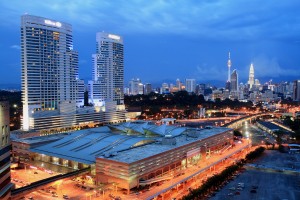 Kuala Lumpur is located in peninsular, western Malaysia. As the capital, it is the cultural, financial and economic center of the country. Malaysia's parliament is located in the city, while its executive and judicial branches are located in Putrajaya, a new suburb. A modern, cosmopolitan and energetic city with first-world infrastructure, KL has hosted many international sporting, political and cultural events, including the 1998 Commonwealth Games and the Formula One Grand Prix. The city also has one of the highest literacy rates in the region at 97.5%. English is a compulsory subject and is used widely for basic communication as well as the language of instruction for mathematics and the natural sciences. English speakers without fluency in any other language will have no difficulty in the city, as the language serves as the common means of communication between the various ethic groups in the city.
Economy and Tourism
As the economic and business hub of the country, KL is a center for finance, insurance, real estate, media and the arts. It is also an important provider of education and health services, with the high concentration of educational and medical institutions in the city providing it with a distinctive competitive edge among both locals and tourists.
Tourism plays an important role in the Kuala Lumpur economy. Global retail and hotel chains have extensive presences in KL. More than 8.9 million tourists visit KL each year, making it the world's sixth most visited city. Tourists come here because of the city's cultural diversity, relatively low costs and the wide gastronomic and shopping variety that KL offers to its visitors and residents.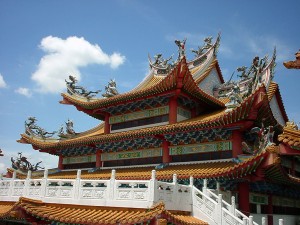 The entertainment hub of the city is mainly centered in the Golden Triangle area of downtown KL. Suria KLCC and the Bukit Bintang district contain some of the busiest shopping areas in all of Southeast Asia, with cafes, alfresco dining outlets and retail malls. The Chinatown area of Kuala Lumpur, commonly known as Petaling Street, features many pre-independence buildings with Straits Chinese and colonial architectural influences and offers an assortment of arts and craft merchandise, varying from antiques and paintings to souvenirs and clothing.